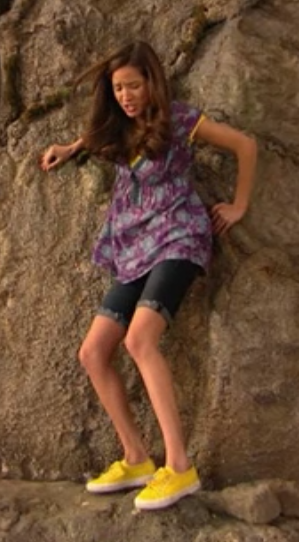 Mikayla's sassy, bossy, strong and self-cofident also seems to have great skill at hand to hand combat. She promised to have the kings stay away from trouble. She first appeared celebrating the return of the twin kings. She then shows a tour of the castle to them. Ever since the first episode the twin kings liked her. Boomer thinks she's pretty but Brady has a big crush on her and has shown it in every episode. She is also the best trained security member on the island, other than her father, Mason, and is left in charge whenever he must leave. In "Big Kings On Campus" she said to Brady and Tristan that she got a scar on her neck from tackling a crocodile. Mason, the hero of Kinkow, is Mikayla's father. Mikayla goes crazy when her stuff went missing and they had a heat wave. Lanny then turns on the 'air conditioner' who is a guard fanning them, by leaning over the table and shouting, GET UP!!!!!!
Community content is available under
CC-BY-SA
unless otherwise noted.